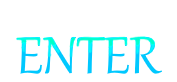 www.DragonForum.com
Was inspired by a dream i had of a similar dragon to
Cynder from the " Legend of Spyro : Dawn of The Dragon " Series in 2001.
TLoS:ANB - Released 2006
TLoS:TEN - Released 2007
TLoS:DoTD - Released 2008
By signing up to DragonForum for dragons or one
of our
Multi-Gaming Communitys . . .
which was started in 2001
on RTCW
(Return To Castle Wolfenstein)
Which is now Dragon Forum
you support my story, if you don't believe my story,
feel free to ask me if I have any evidence here on the forums or
on discord before signing up and supporting it.